Morelia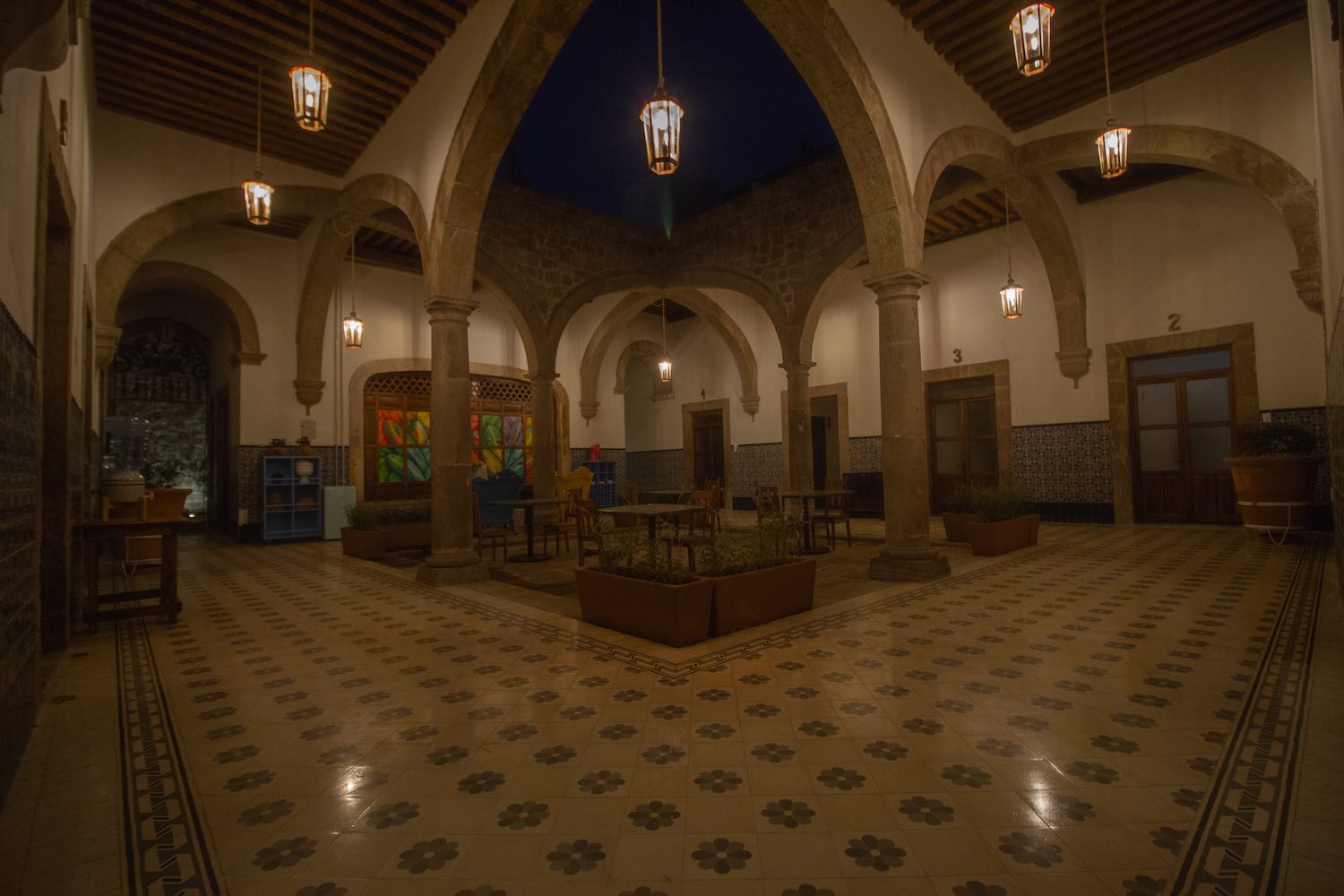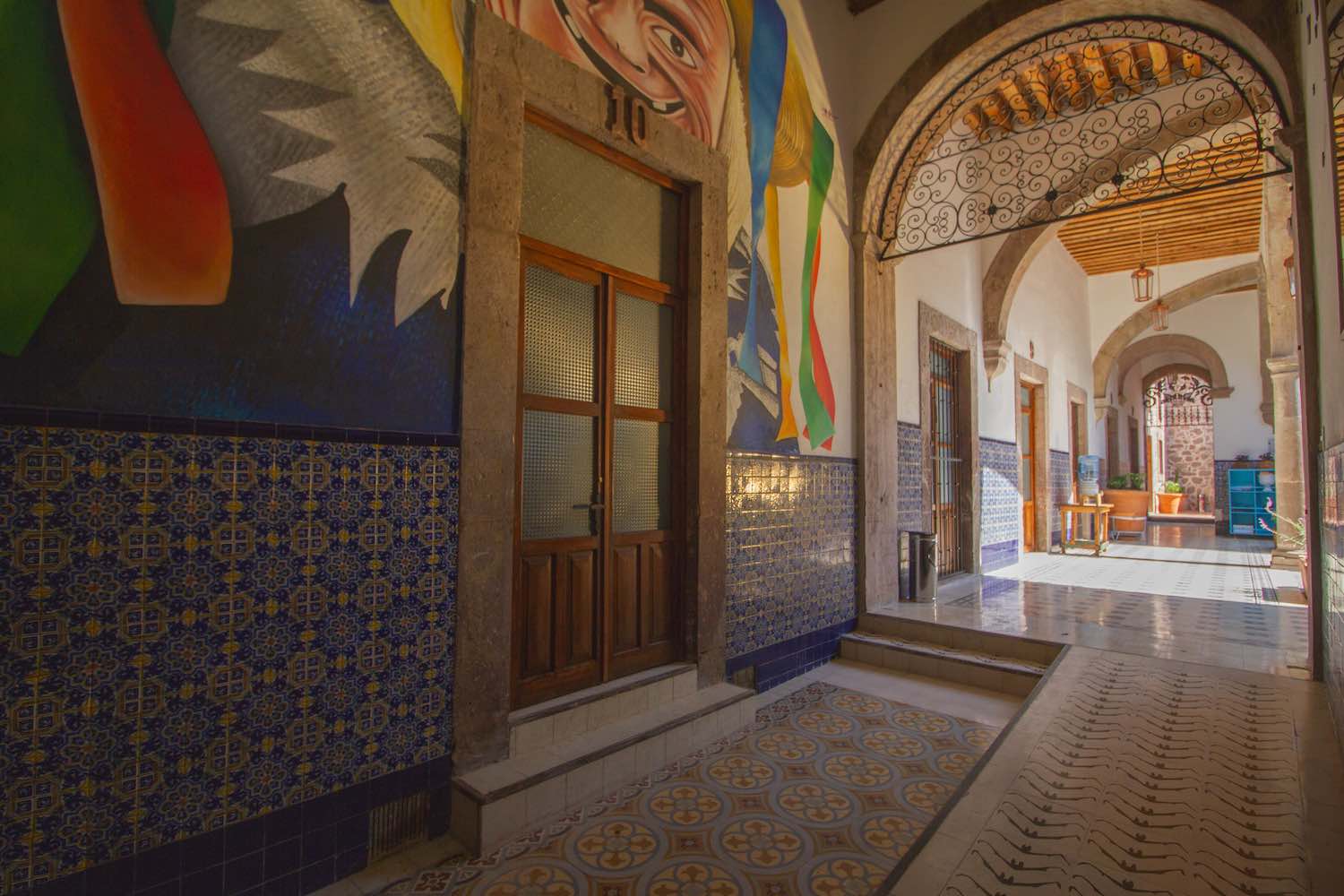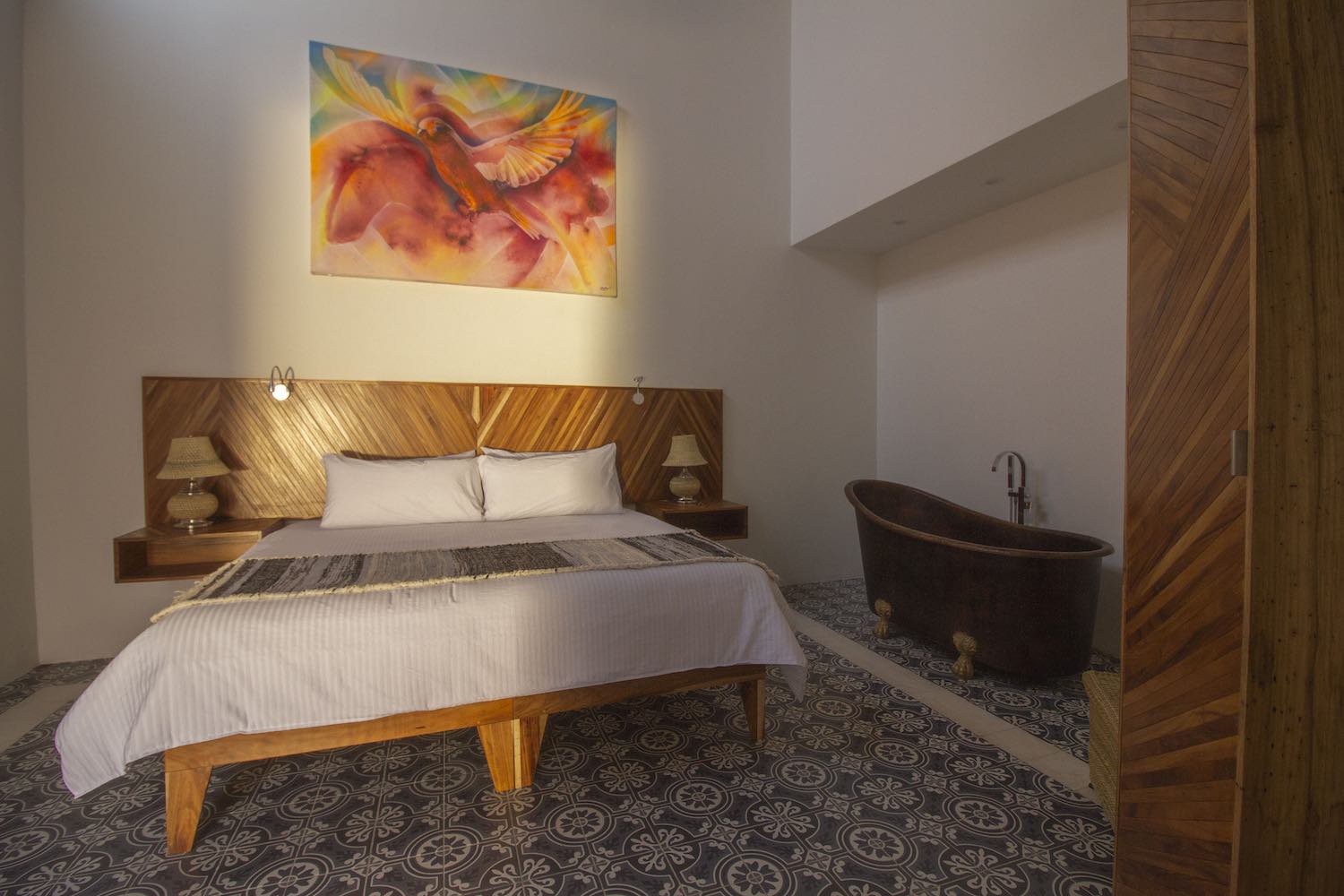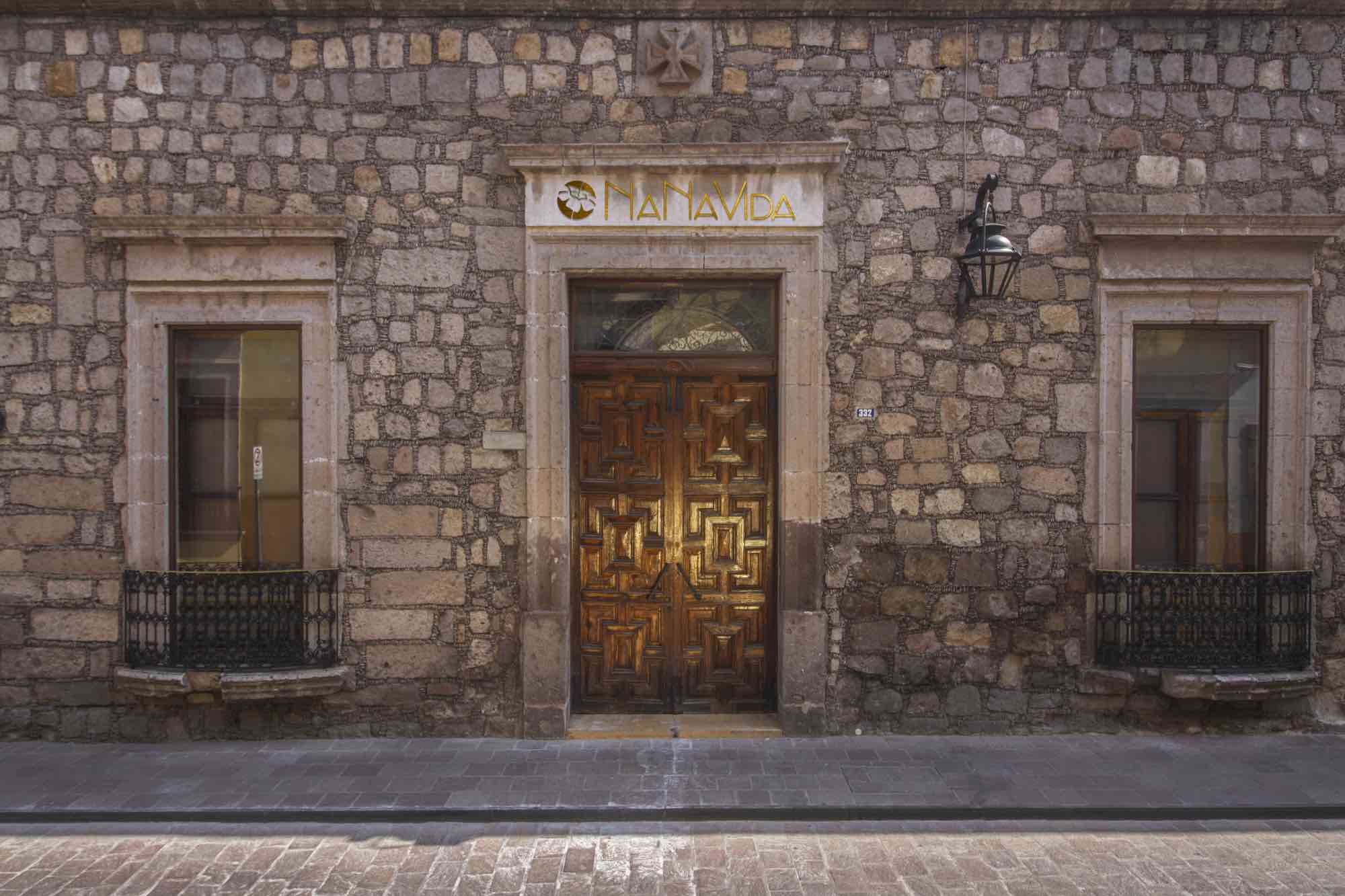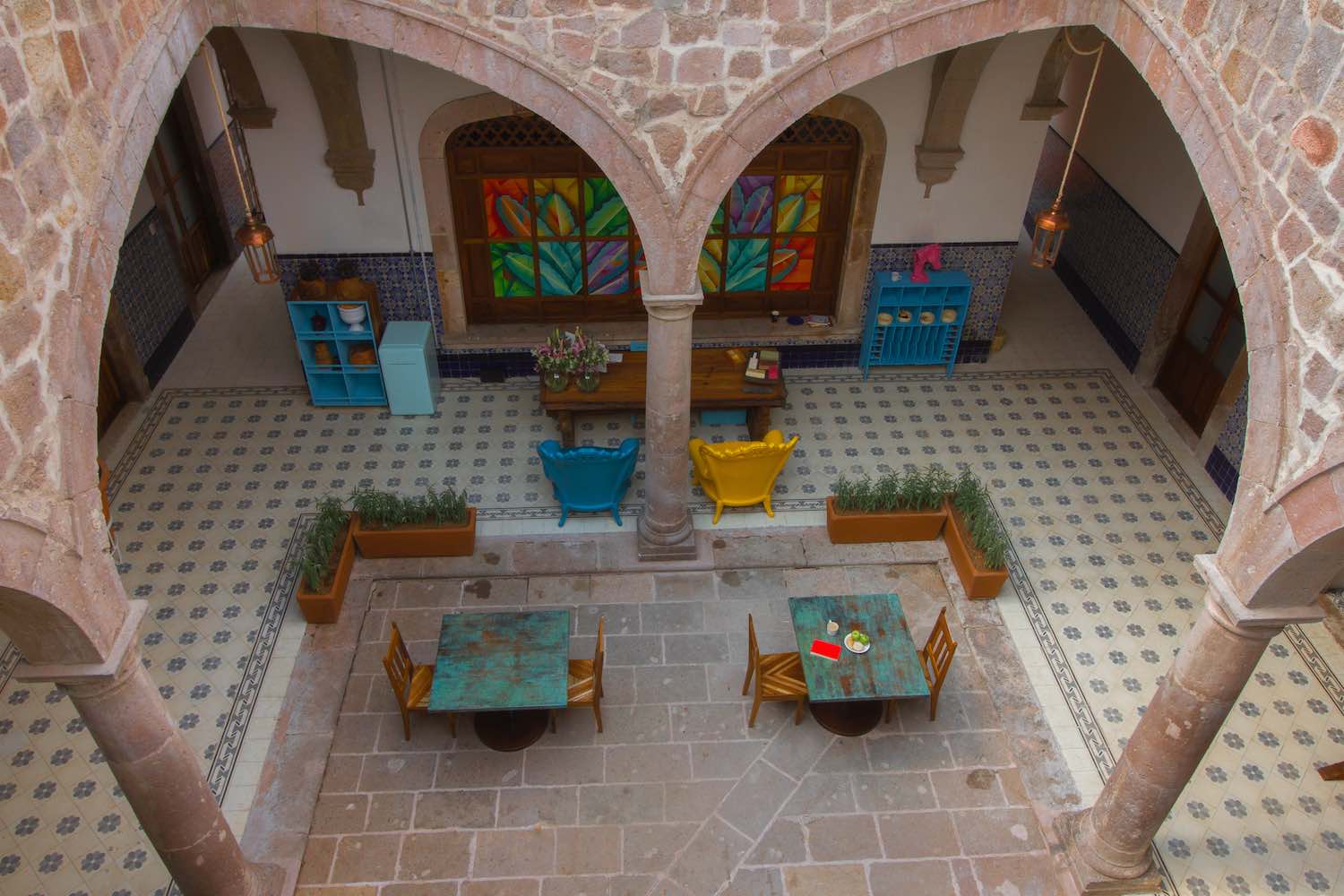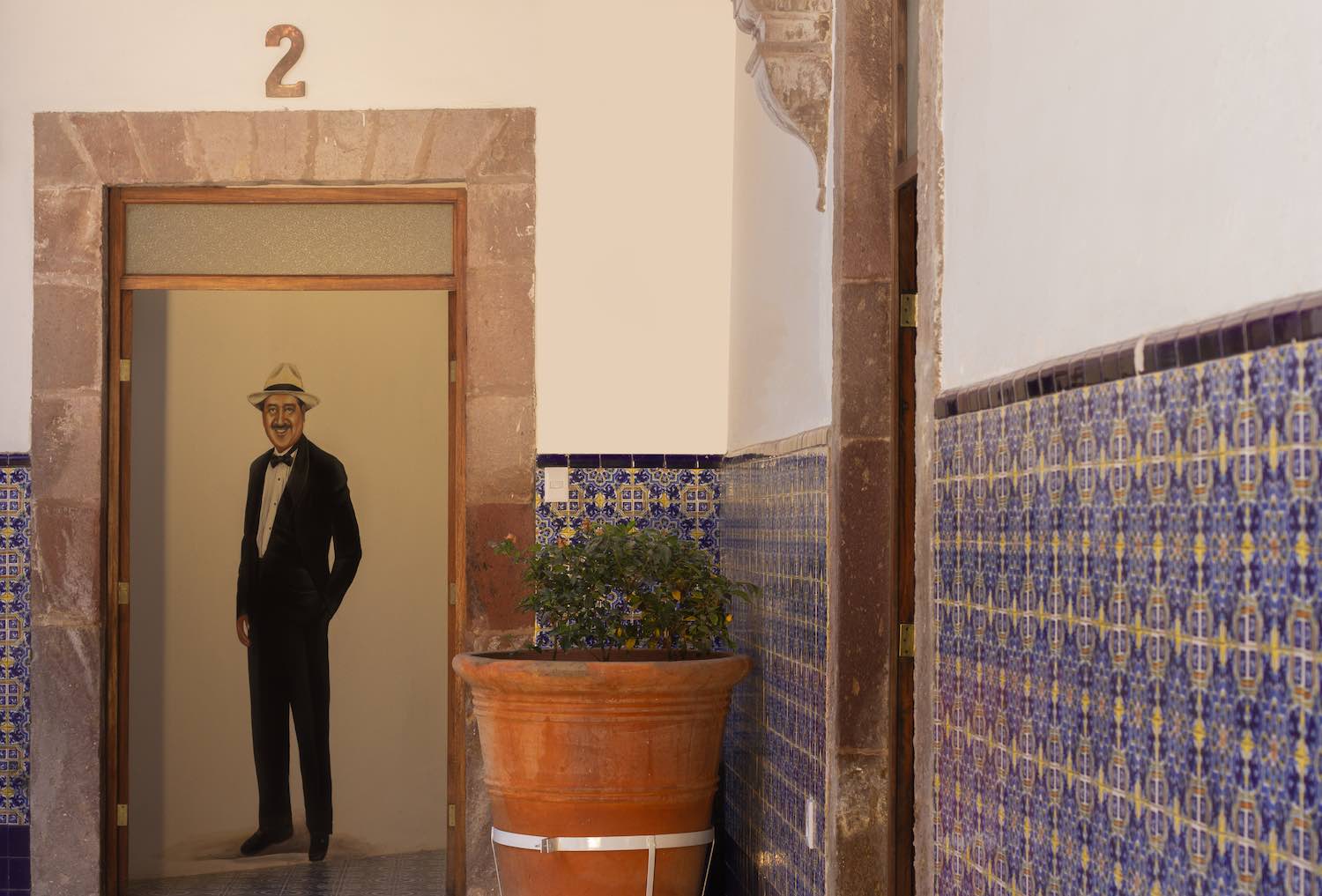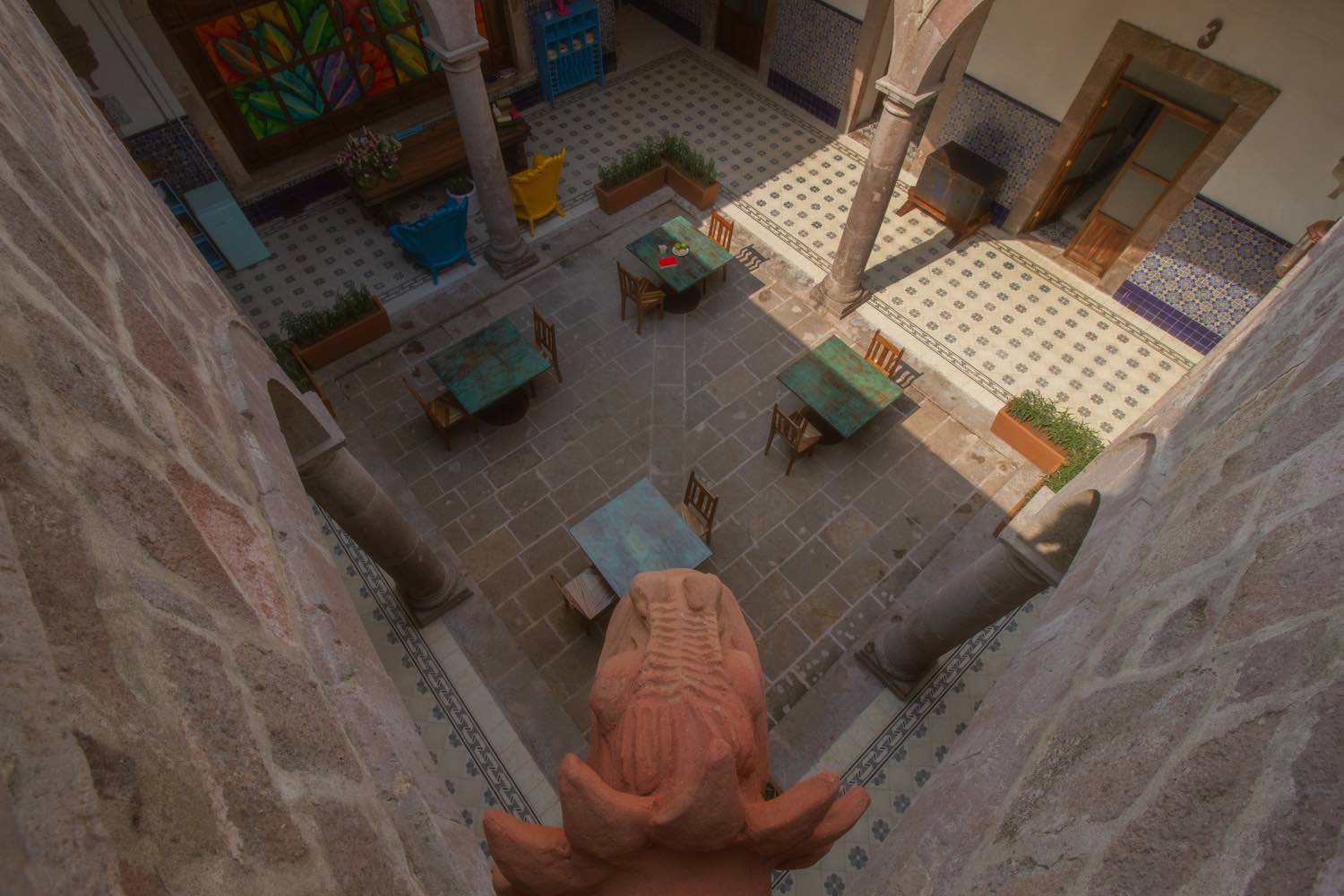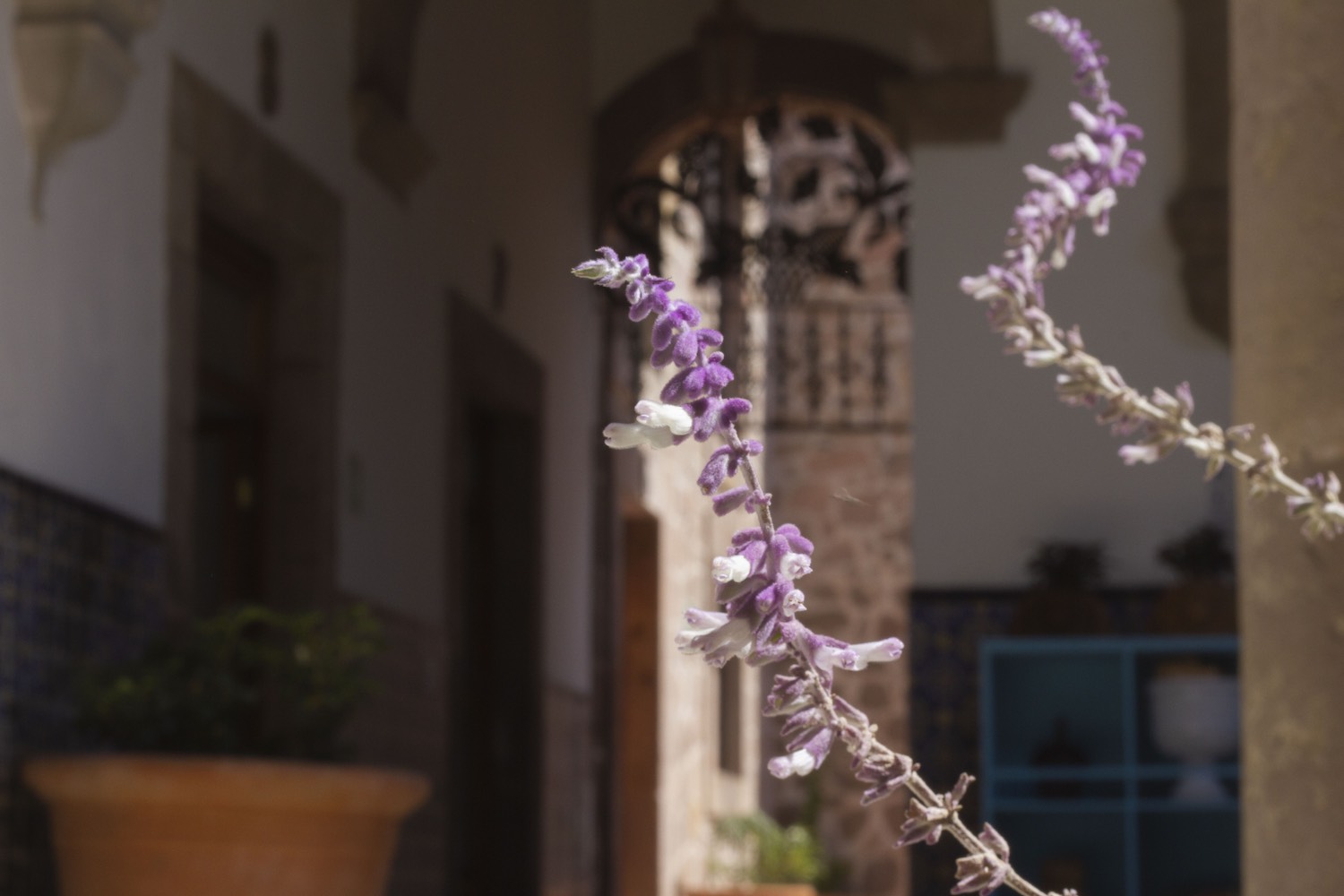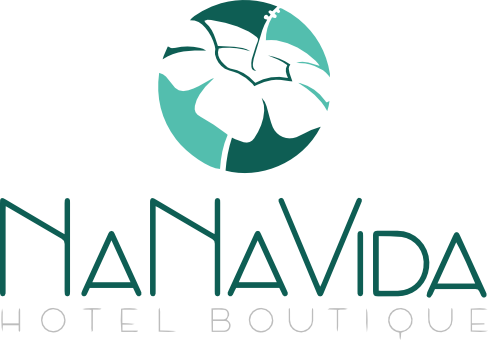 NaNa Vida Morelia is a space where culture, art and artisanal hospitality blends to offer a memorable experience for our guests. It is in a privileged location in the historic center of Morelia City, only steps away the famous Cathedral and the Plaza de Armas. Its name comes from the expression of joy used in the region of the Istmo de Tehuantepec, Oaxaca, which means, "What a Blessing!", same feeling that lives in us when we have the privilege of being selected by our guests to host their stay. All our exclusive rooms have a patio view, which is wonderfully dressed by the historic architecture of the restored house we call home. The guests can enjoy art pieces from famous Mexican artists internationally renowned, which are distributed in different sections of the common areas, as well as in every room, giving each of them uniqueness and character. We have the commitment to provide total satisfaction to our guests, distinguished by customer service & personalized attention.
Our
  rooms
Our
  neighborhood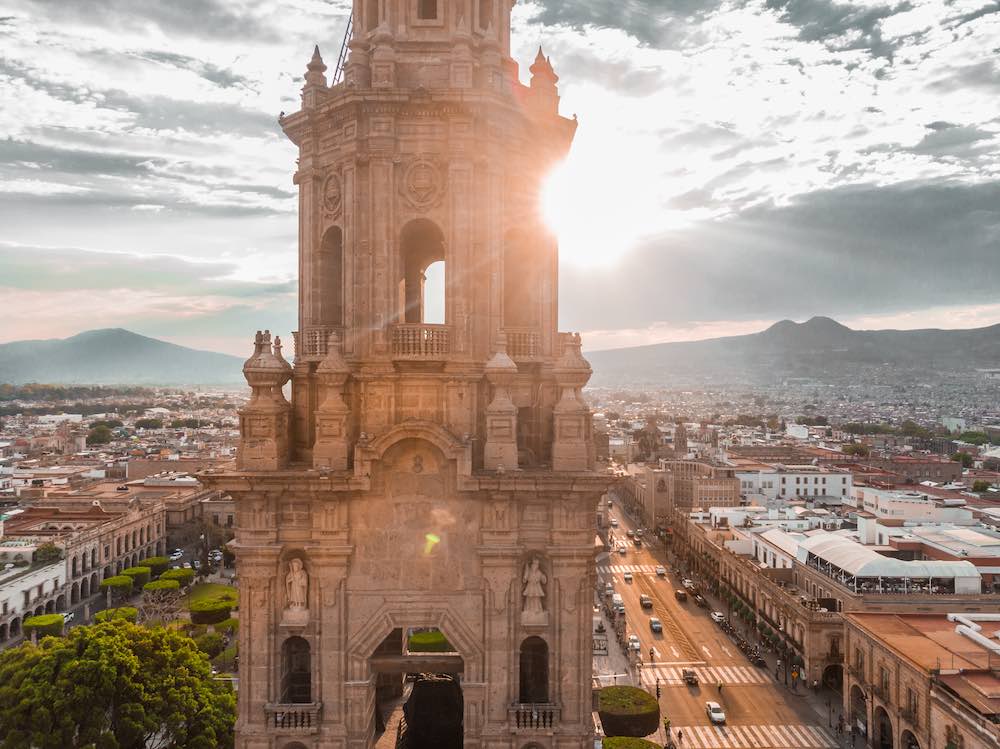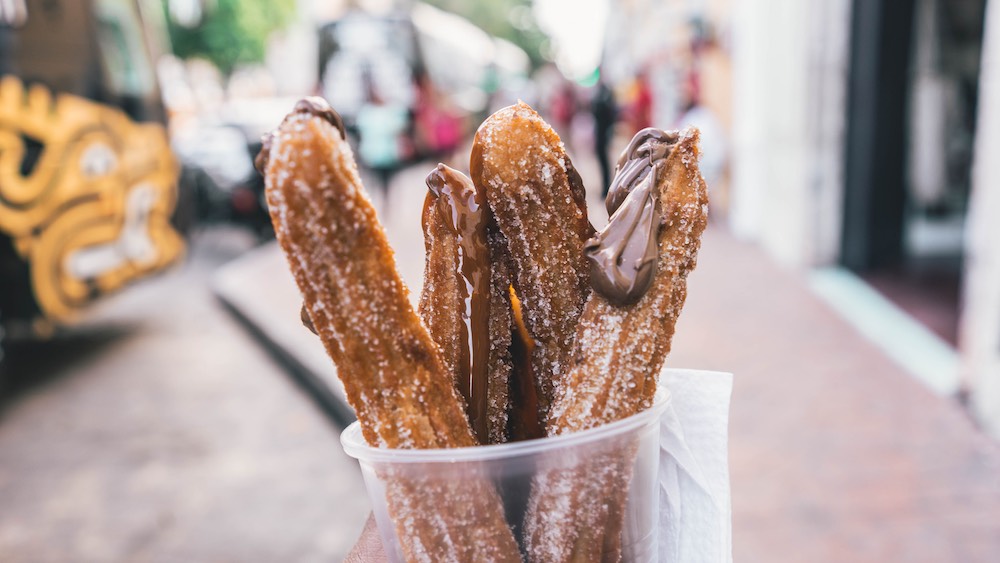 NaNa Vida Hotel Morelia is located in the heart of Morelia City, only 400 meters away from the Cathedral and one square away from the Plaza de Armas. Morelia is considered a World Heritage by the UNESCO, and you will find that strolling through it, is a total delight. If cultural spaces are something you enjoy, the Museum or Art crafts from Michoacan and the Traditional Candies Museum are only a few blocks away. And to refuel your energy, nothing like delicious food and drinks, with amazing local selections in the near area, like the amazing corundas, or the famous "carnitas".
Their passion
   our commitment
Michoacan is a State rich in artisanal work. Only a few kilometers away from the Capital (Morelia), you will find several famous artisanal works that will take your breath away. Santa Clara del Cobre, famous for its millenary copper work, Uruapan textiles factory, among others. Enjoy in the common areas and in the privacy of your room, extraordinary pieces that make of our space, a unique one. 
Jomer Homerus
Muralist and graffiti artist, born in Juchitan de Zaragoza. Through monumental pieces, Jomer has dedicated his art to share about Zapotec culture through shapes and colors. @jomerhomerus
Efedefroy
Urban artist who is well recognized for his creative murals with famous Mexican characters personified in the bodies of famous classical Hollywood movies. @efedefroy
Benito Cabrera Orozco
Artist located at   San Francisco Lachigoló, Oaxaca. He surprises us with this piece elaborated in interwoven agave. Benito has created wonderful pieces exhibited Nationally and Internationally. For example, at the White House in the United Stated. 
Lucía Contreras
Textile artist from Teotitlan del Valle, creator of Ludico brand. She uses the traditional techniques of her region and creates innovative pieces with extraordinary results. @ludicomx
Telares Uruapan
Bed runner elaborated at a magical place in the city of Uruapan, Michoacan. Old factory from the XIX Century, with eclectic architecture which continues with the artisanal development of textiles. This is a highly recommended visit.  @telaresuruapan
Relax and
  let us handle it
Tours
Surprise yourself with the traditions, gastronomy, artcrafts, legends and places of interest
along with a certificated guide which will enable you to learn and enjoy the cultural and
artisanal richness of Morelia in an unforgettable way.
---



Monarca Butterflies
From the last days of November to March, visit the Monarca butterfly's sanctuary, West of Michoacan State. Declared as World Heritage by UNESCO, this is one of the most beautiful natural spots you will find in Mexico. 







Pátzcuaro

Visit Quiroga, Tzintzuntzan, Janitzio island and Pátzcuaro, small towns full of traditions and customs from purepecha indigenous people, along with a strong artisanal root. At Quiroga try the delicious pork "carnitas", a dish that has given this town international renown. At Tzintzuntzan, visit an Exconvent from the XVI Century. Then travel in a small boat to reach the island of Janitzio, and finish at the beautiful plaza of Patzcuaro. 






Santa Clara del Cobre

Visit Tiripetío, Tupátaro, Cuanajo, Santa Clara del Cobre y Zirahuén towns. Tiripetío is known for having the first university in Latin America. Then, at Tupátaro, a small temple with wonderful decoration is an unmissable. Cuanajo is recognized for its extraordinary woodwork and finish in Santa Clara del Cobre, famous for the molten and hammered copper. As final spot visits the lake of Zirahuen, with an astonishing natural beauty, known by the locals as "The mirror of the Gods".




We are going
  to pamper you






Transportation

For an additional cost, we can take care of your airport-hotel-airport transportation. Also, any personalized transportation needs you may have. Available also private drivers or car rental for your comfort. 







Massages

Relax after a day of exploration and let yourself be pampered by one of our expert massage therapists in the comfort of your room. Personalized professional services tailored according to your needs. Hot stones, detox, deep tissue; which is your favorite?







Yoga

You need to relax or simply continue with your training? Put your mind and body to work in this yoga sessions that will enable you to reconnect with yourself through breathing and postures. Classes are offered by the class in a yoga studio near the hotel.







Cooking classes

Mexican food is internationally recognized as one of the bests in the world, and you can learn how to cook it! Prepare extraordinary local dishes hand by hand with the experts and, surprise everyone at home with the learnt delights! 







Soap Bar

Exclusive collection created for our guests, 100% with natural and vegan ingredients. Pick your favorite scent and enjoy your shower. Coffee, yerba santa, chocolate, cinnamon, are only a few of our selections. Ask for the seasonal scent.







Business Center

Independent private space, ideal for work or personal meetings with a maximum capacity of 6 people. AC and Smart TV available for your comfort.




Get in touch
  and let us care for you




All rights reserved. © NaNa Vida Hotel Boutique 2020.