Oaxaca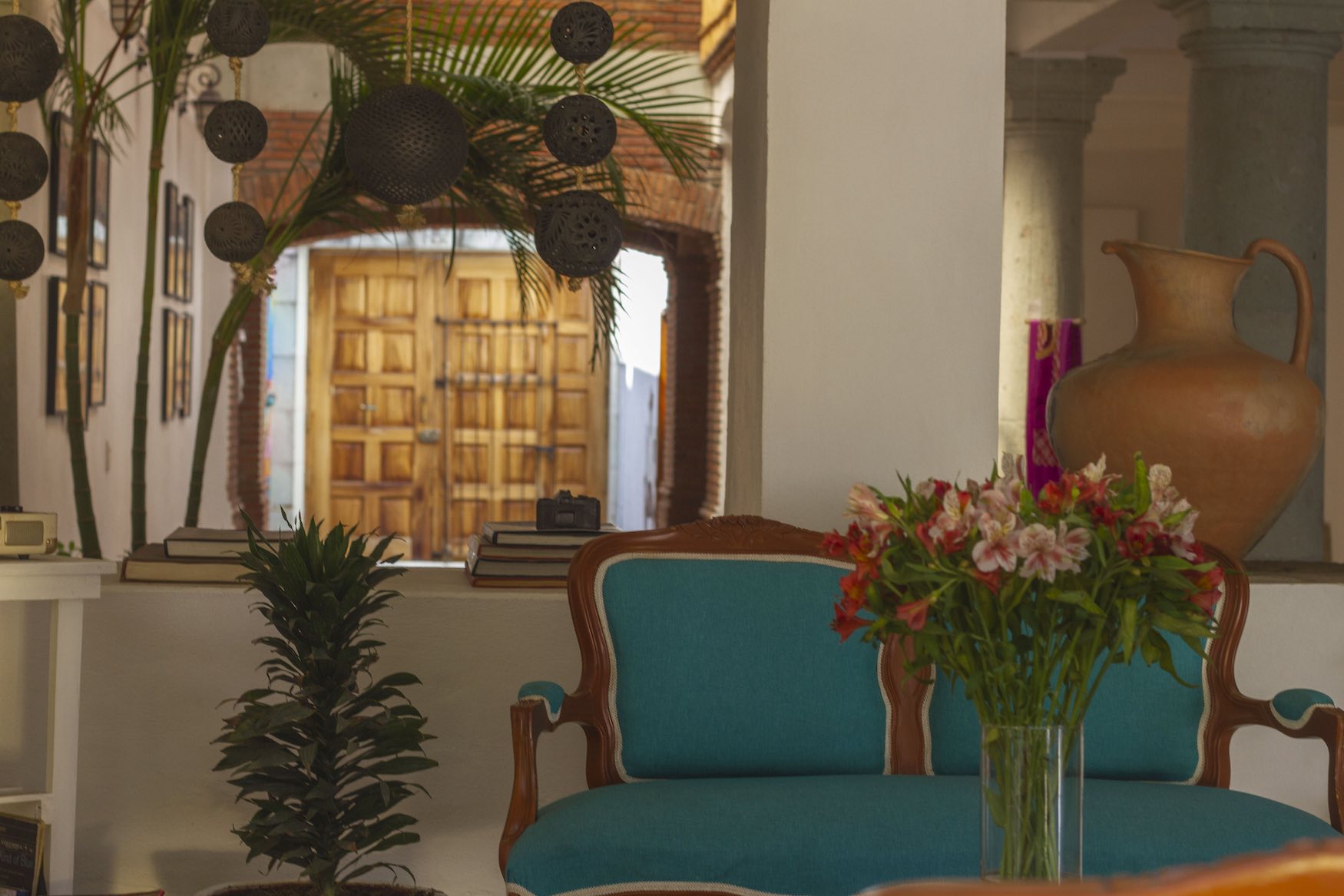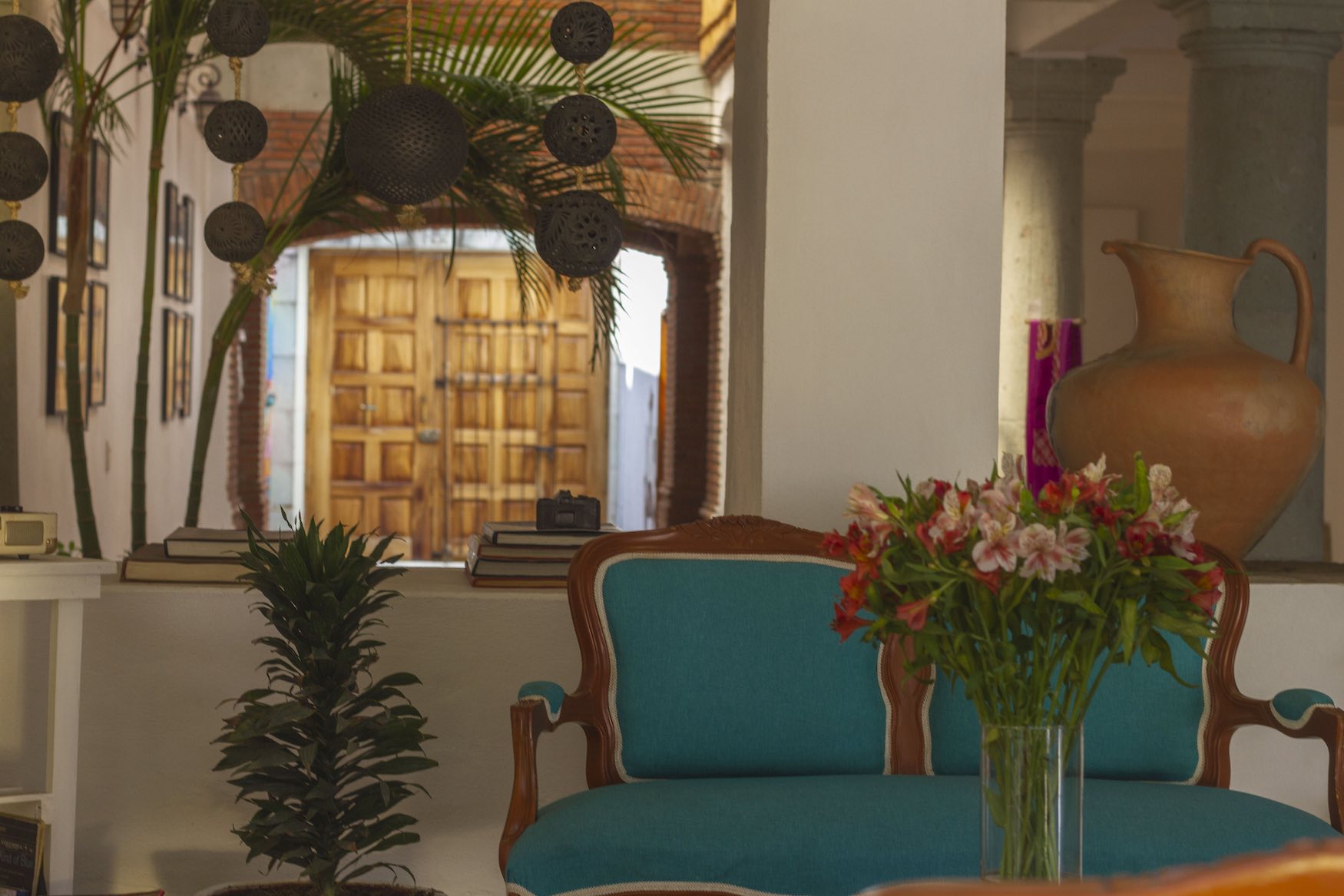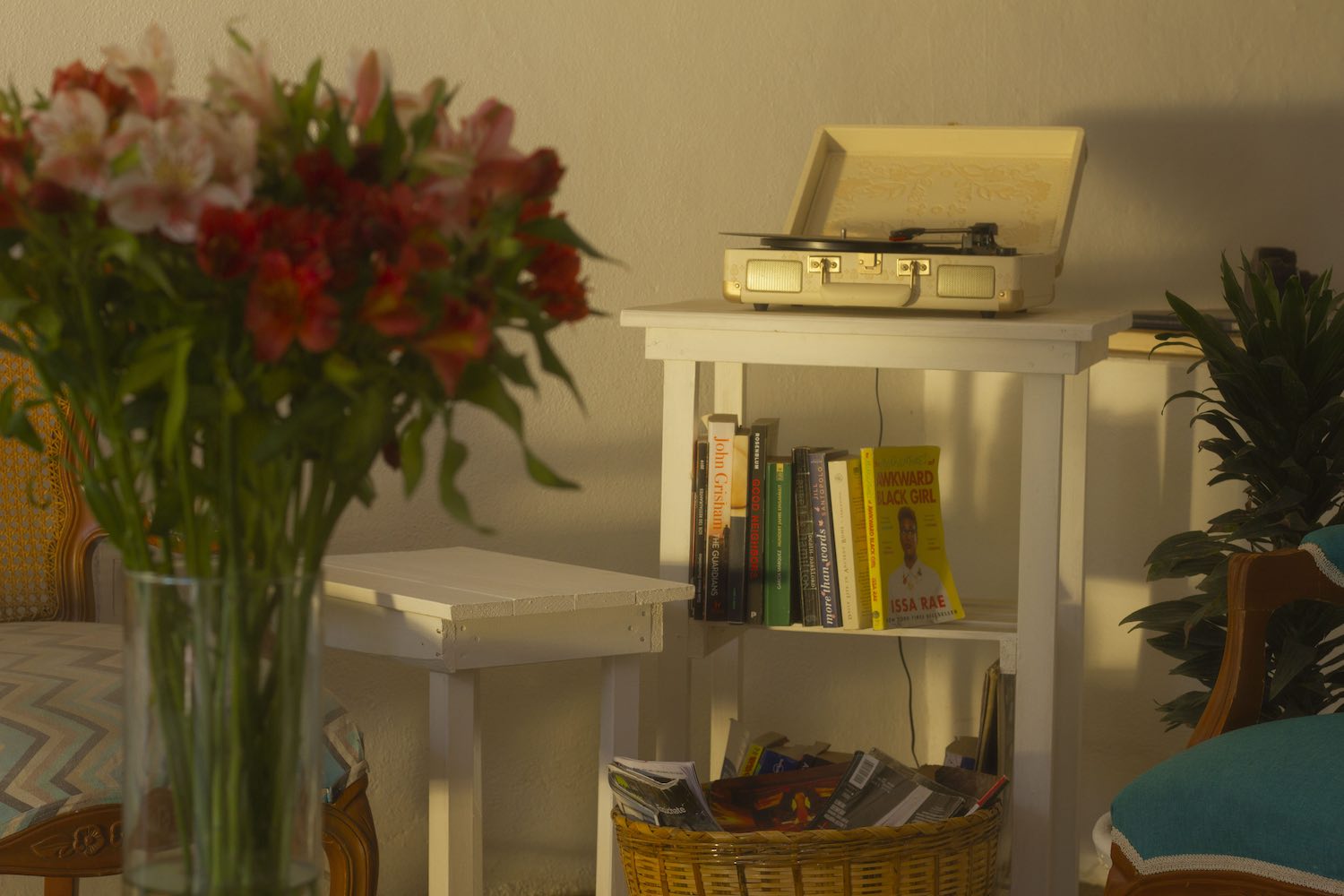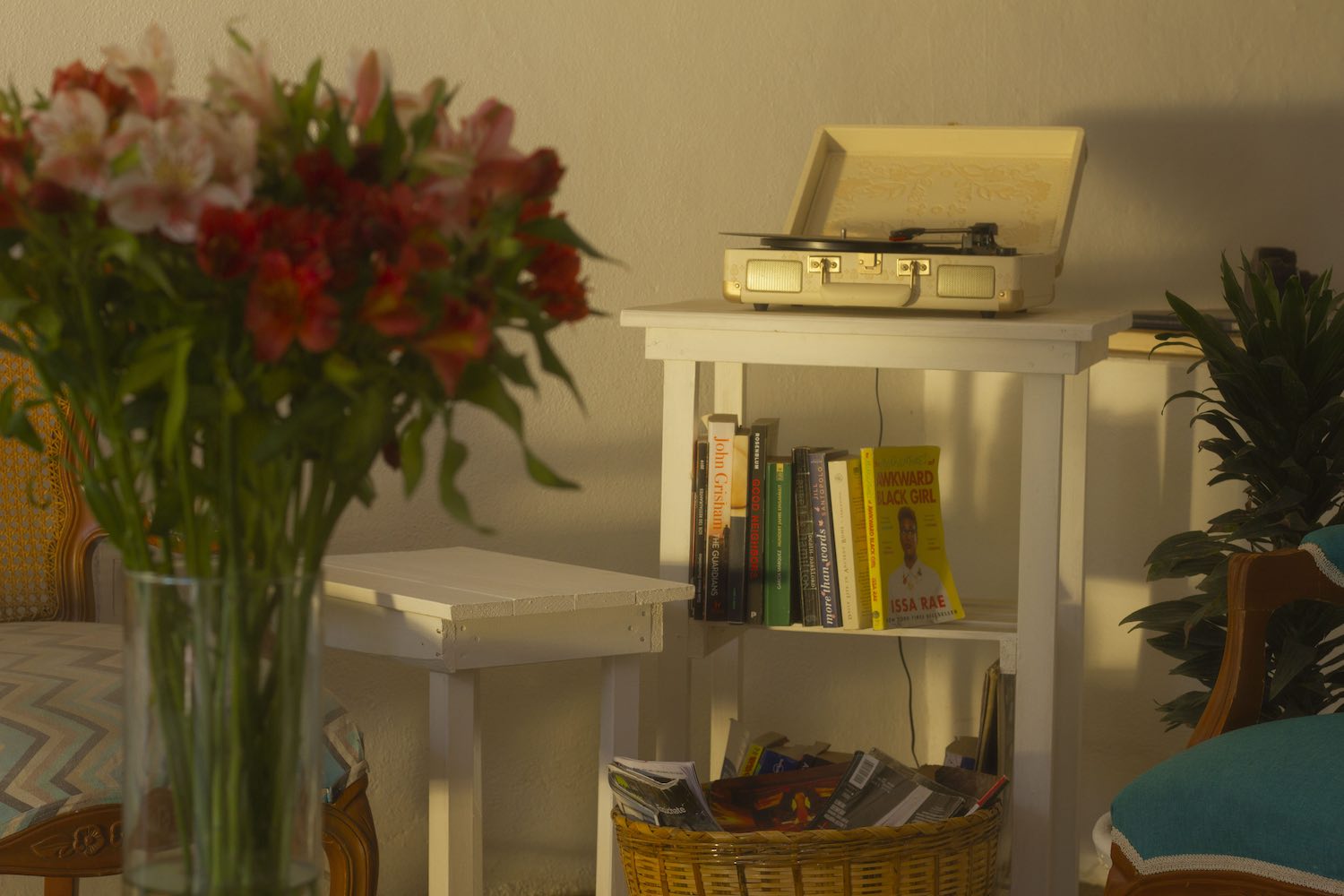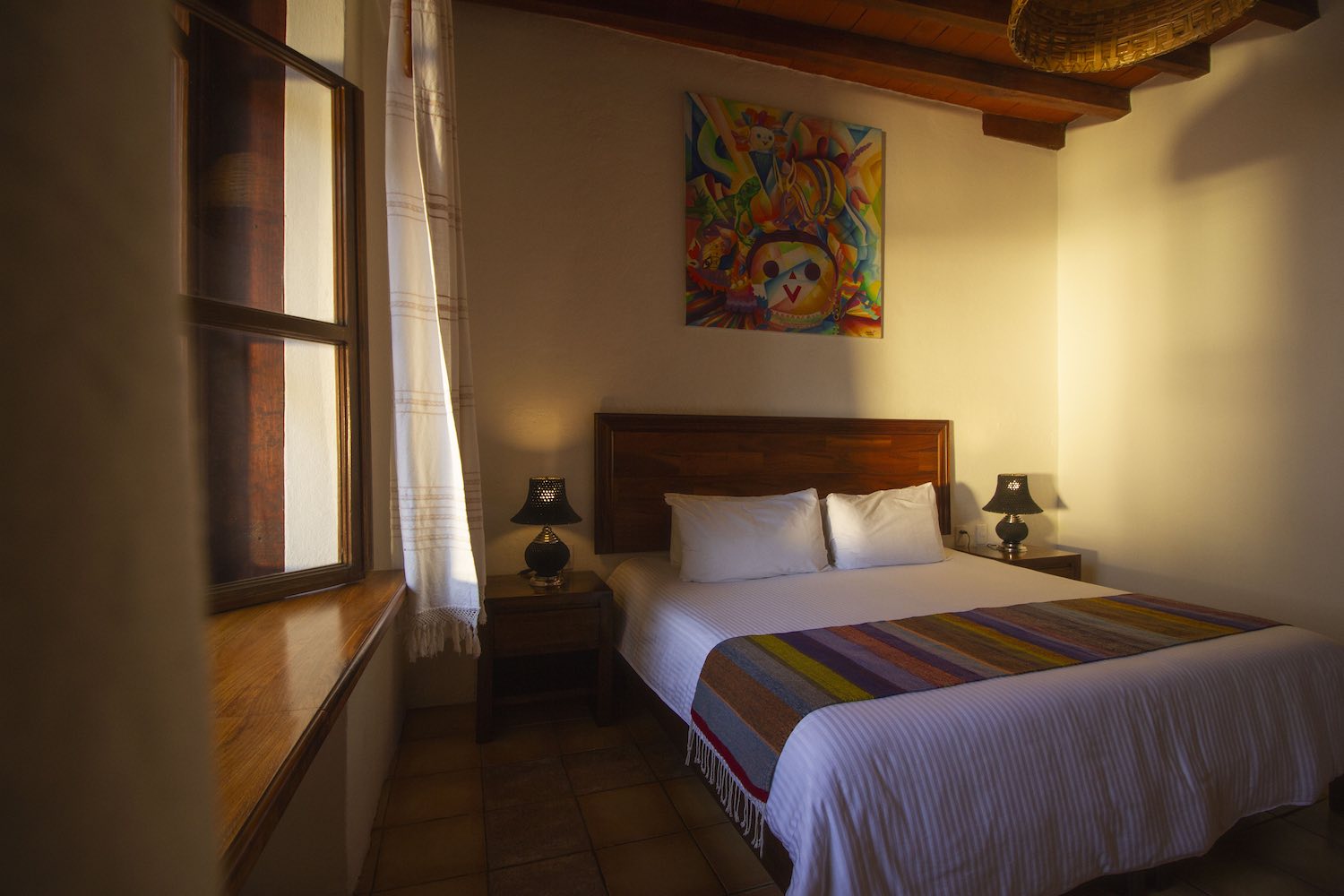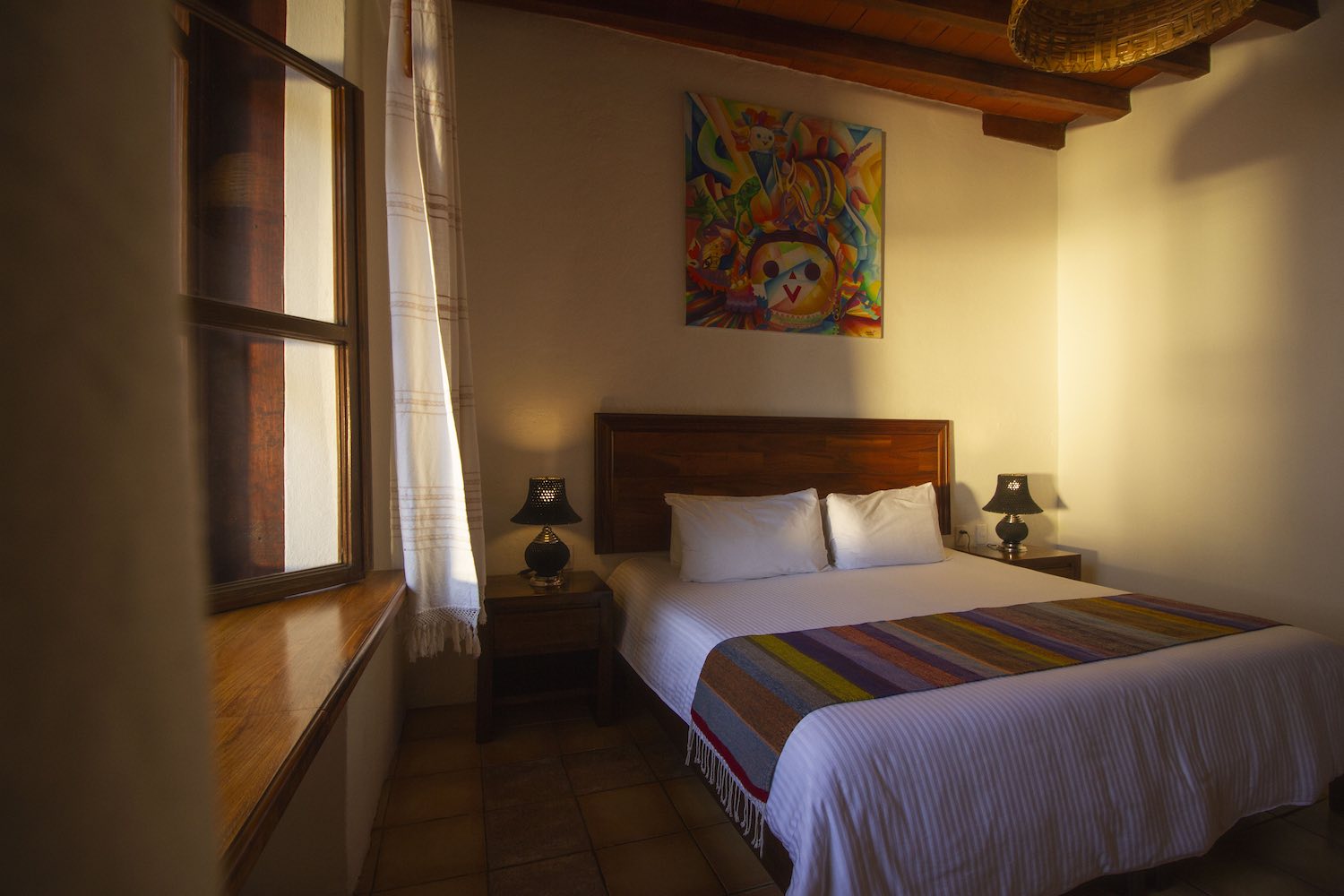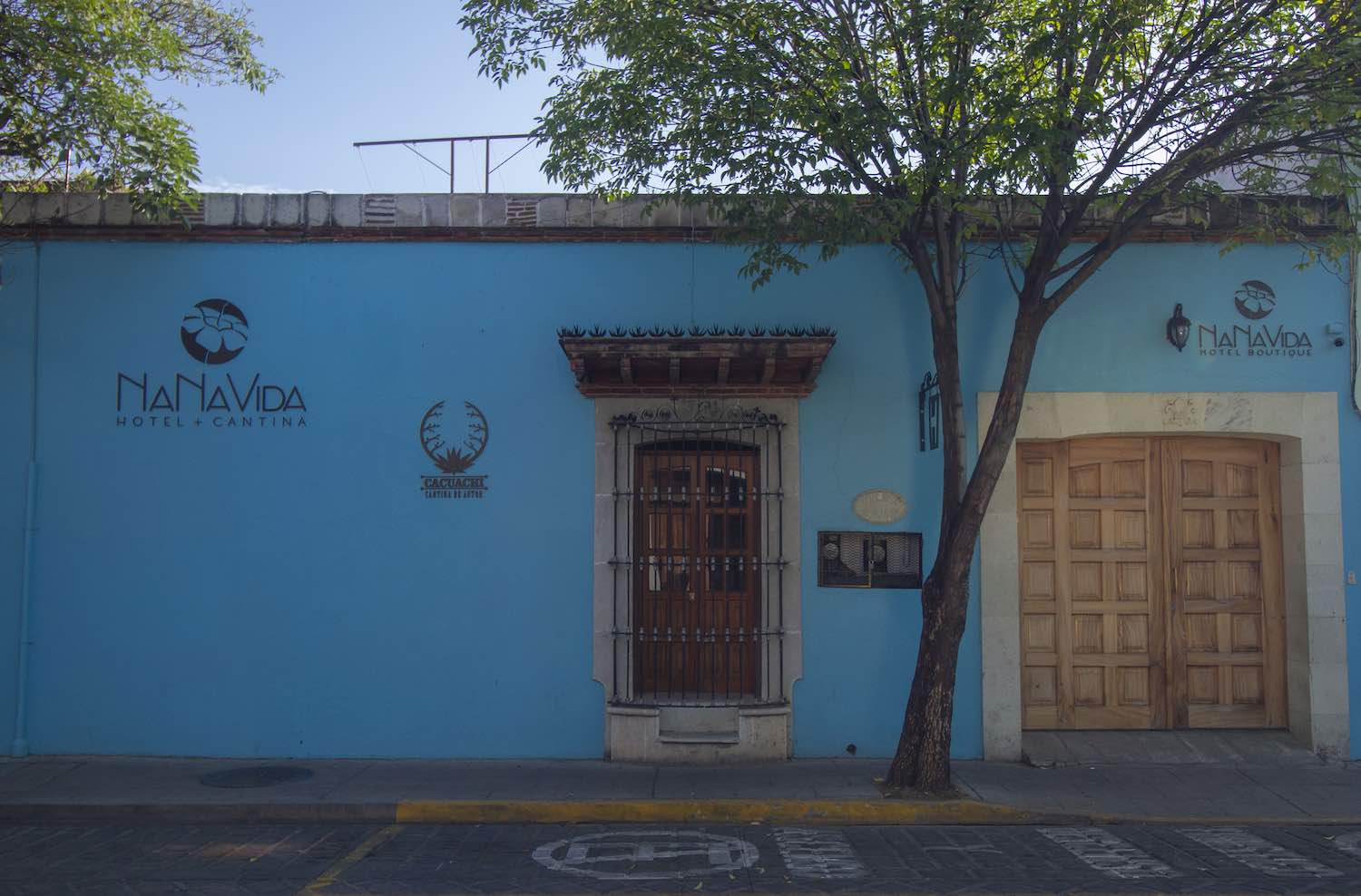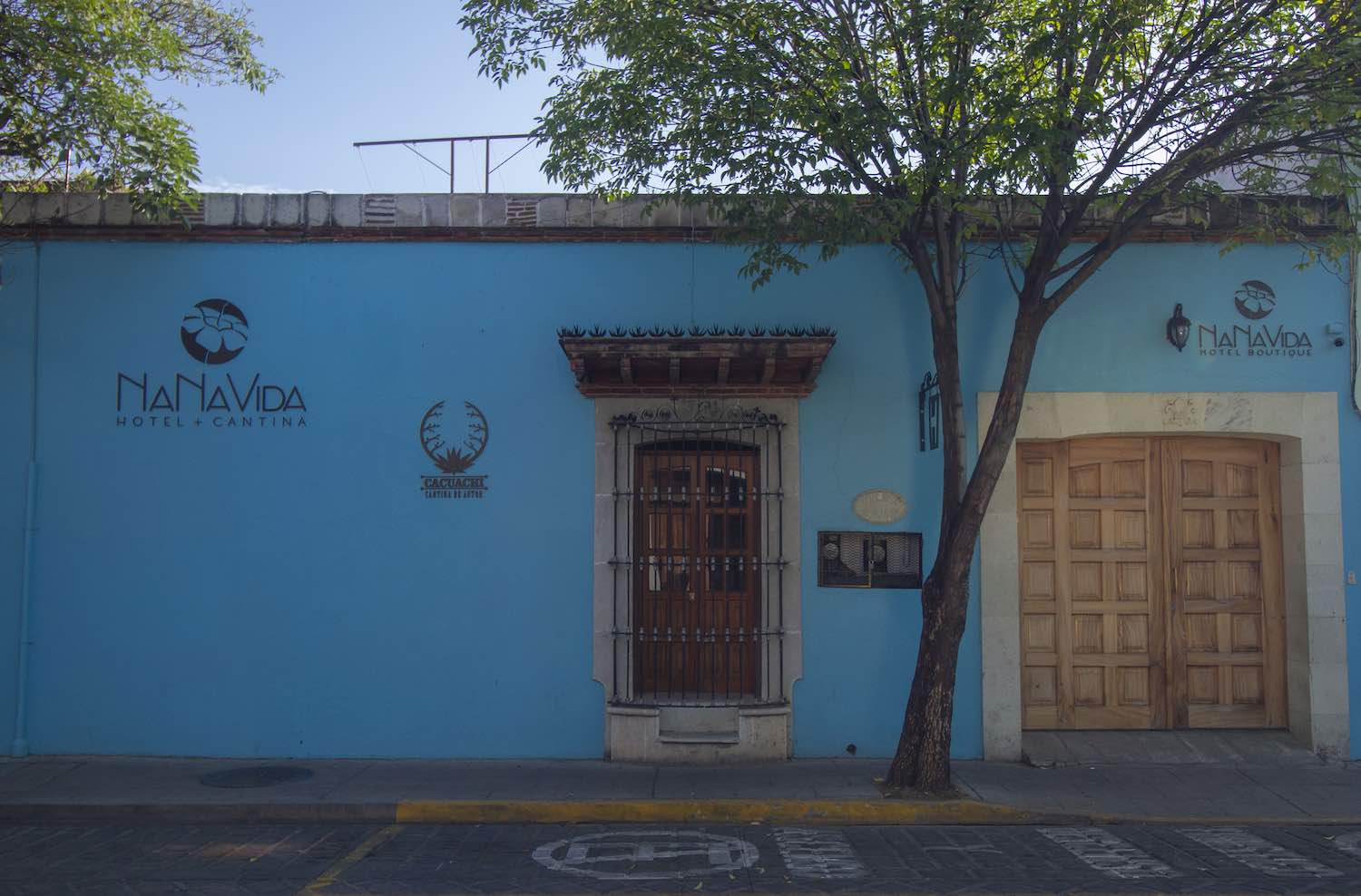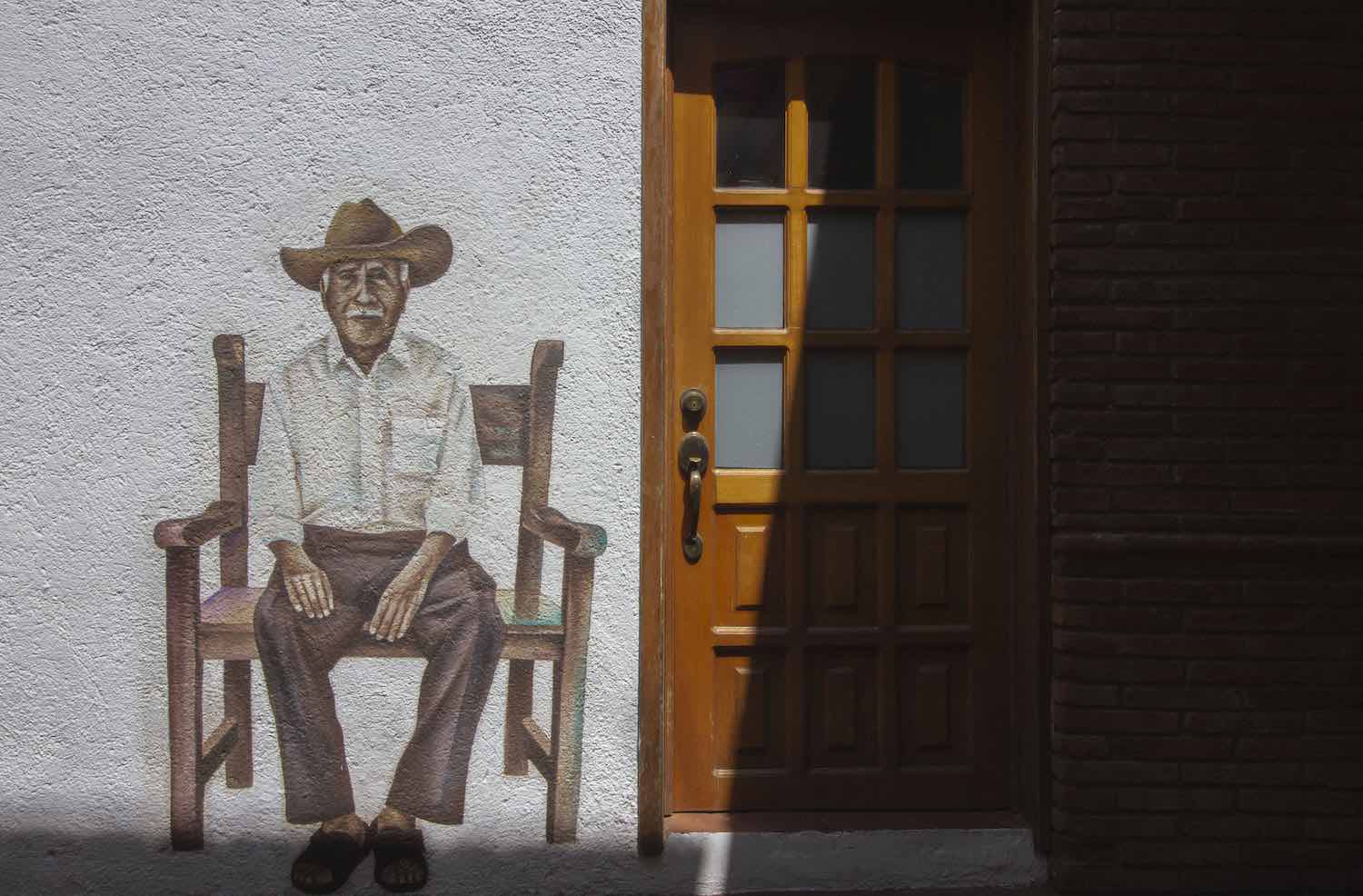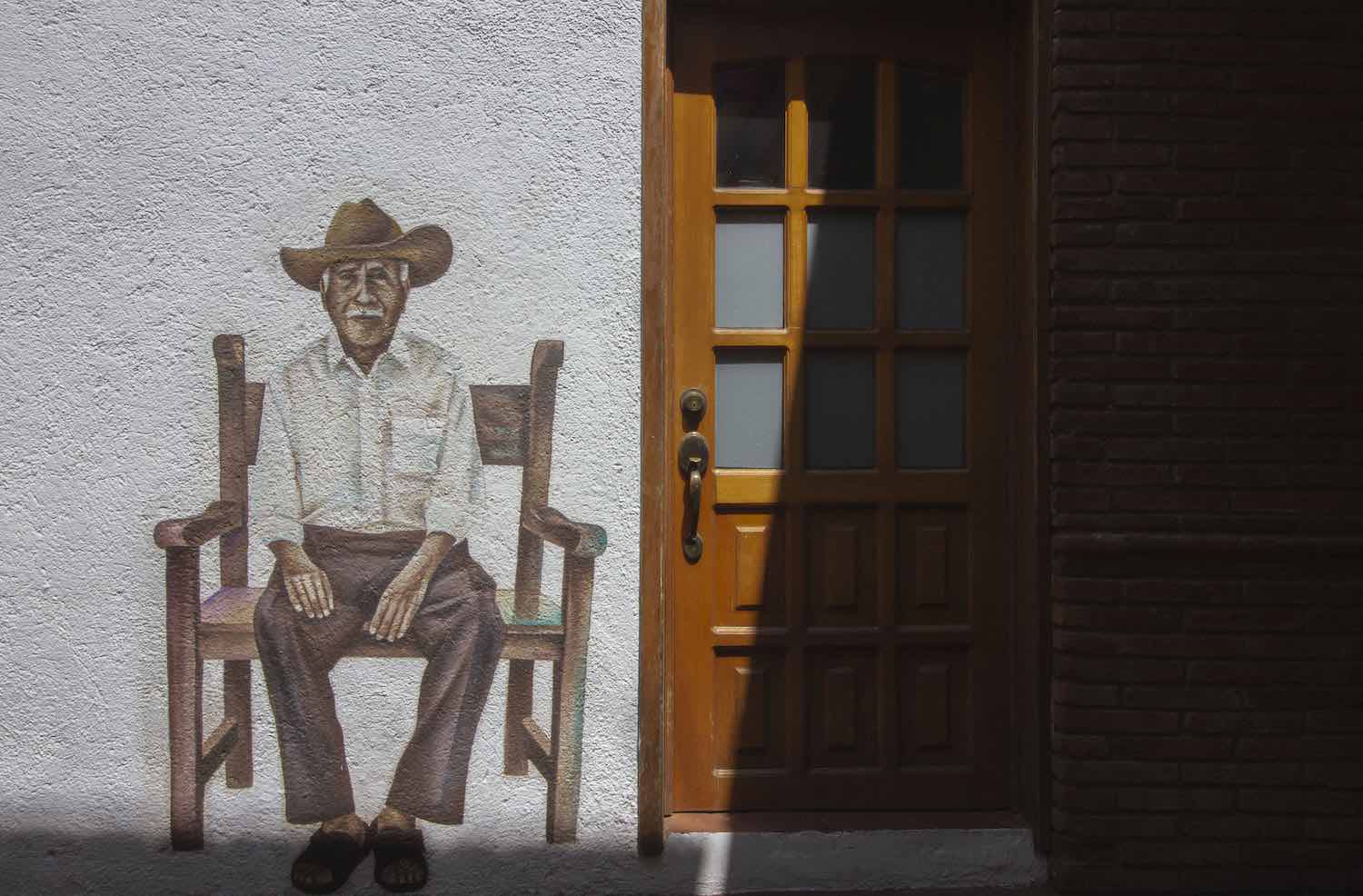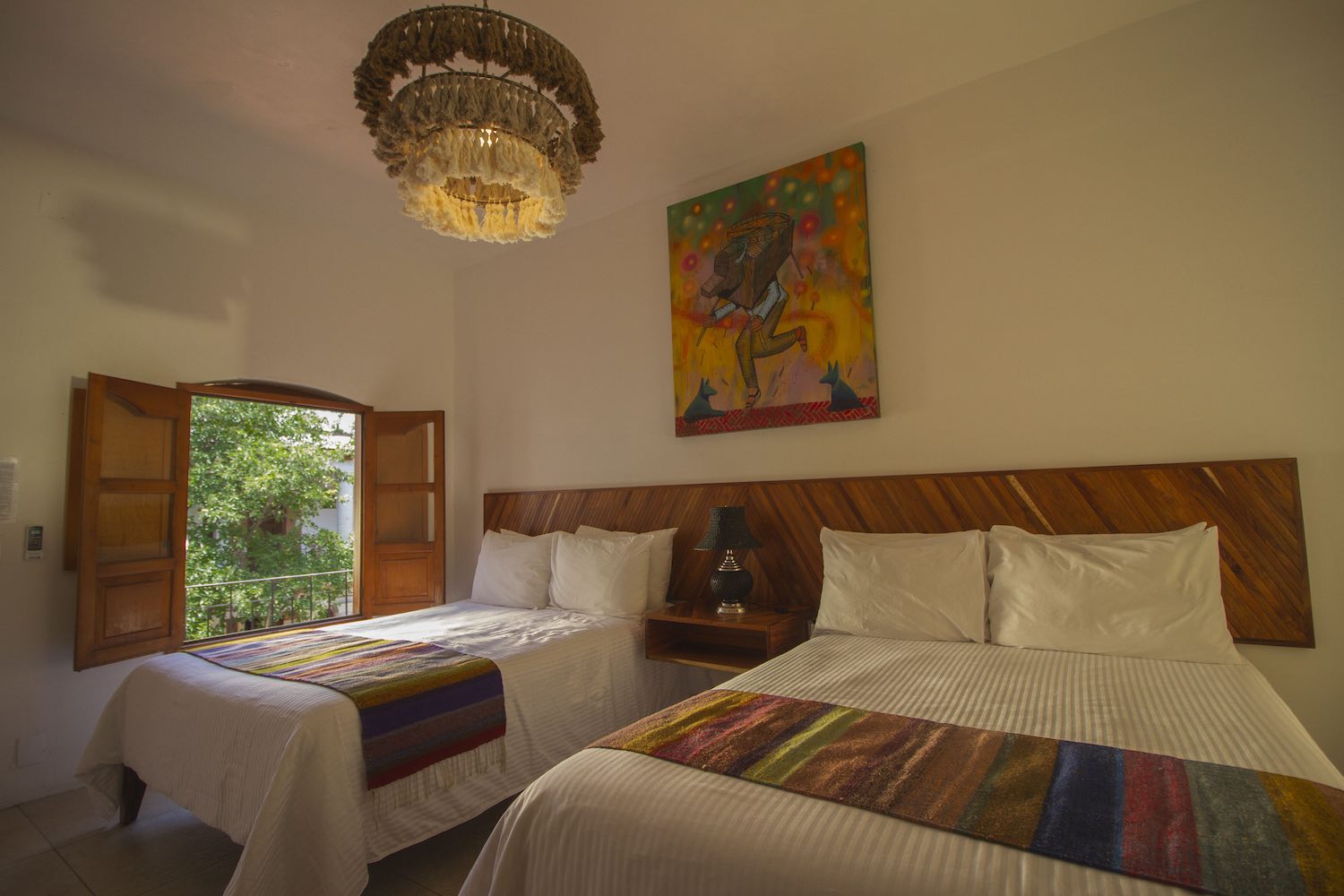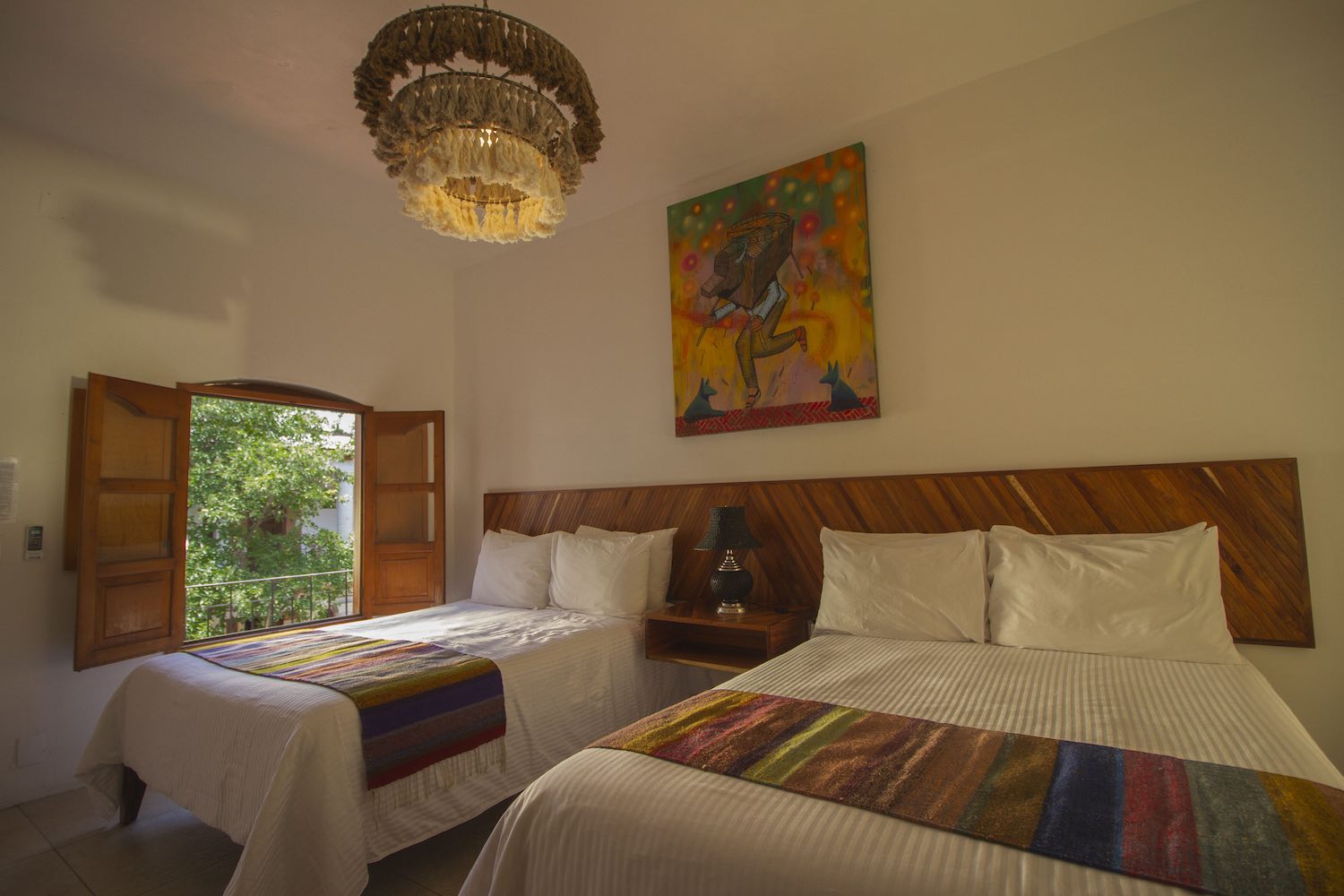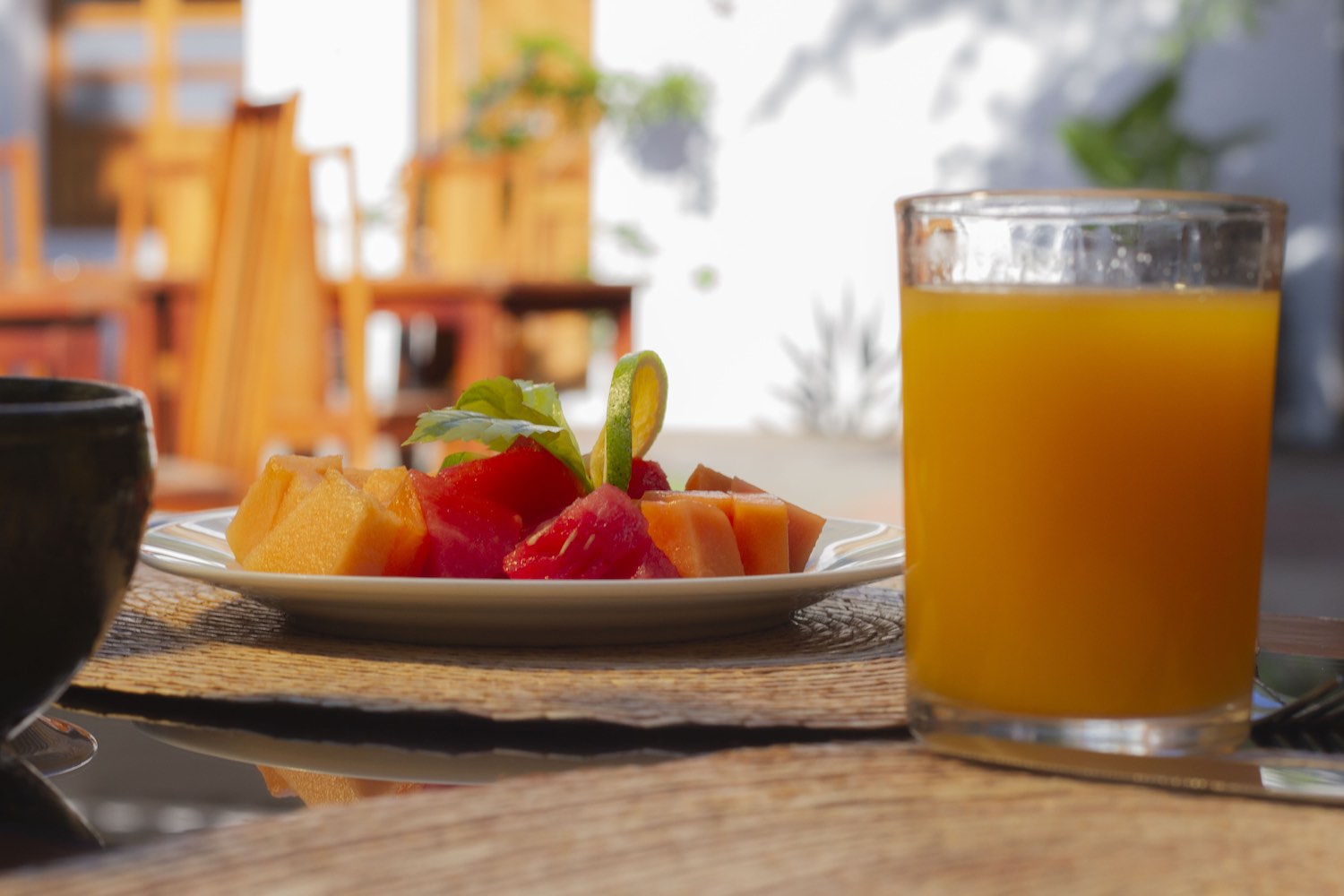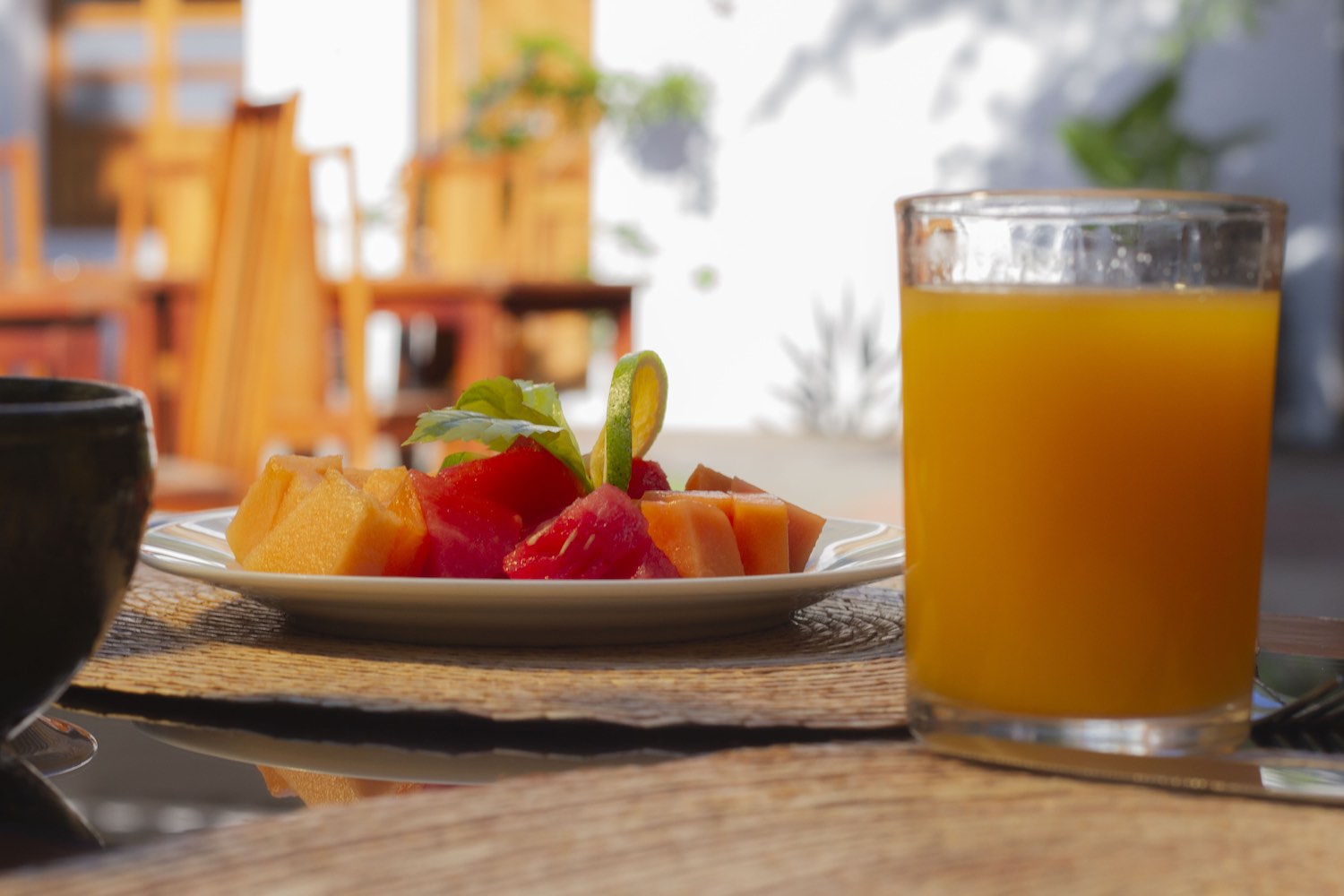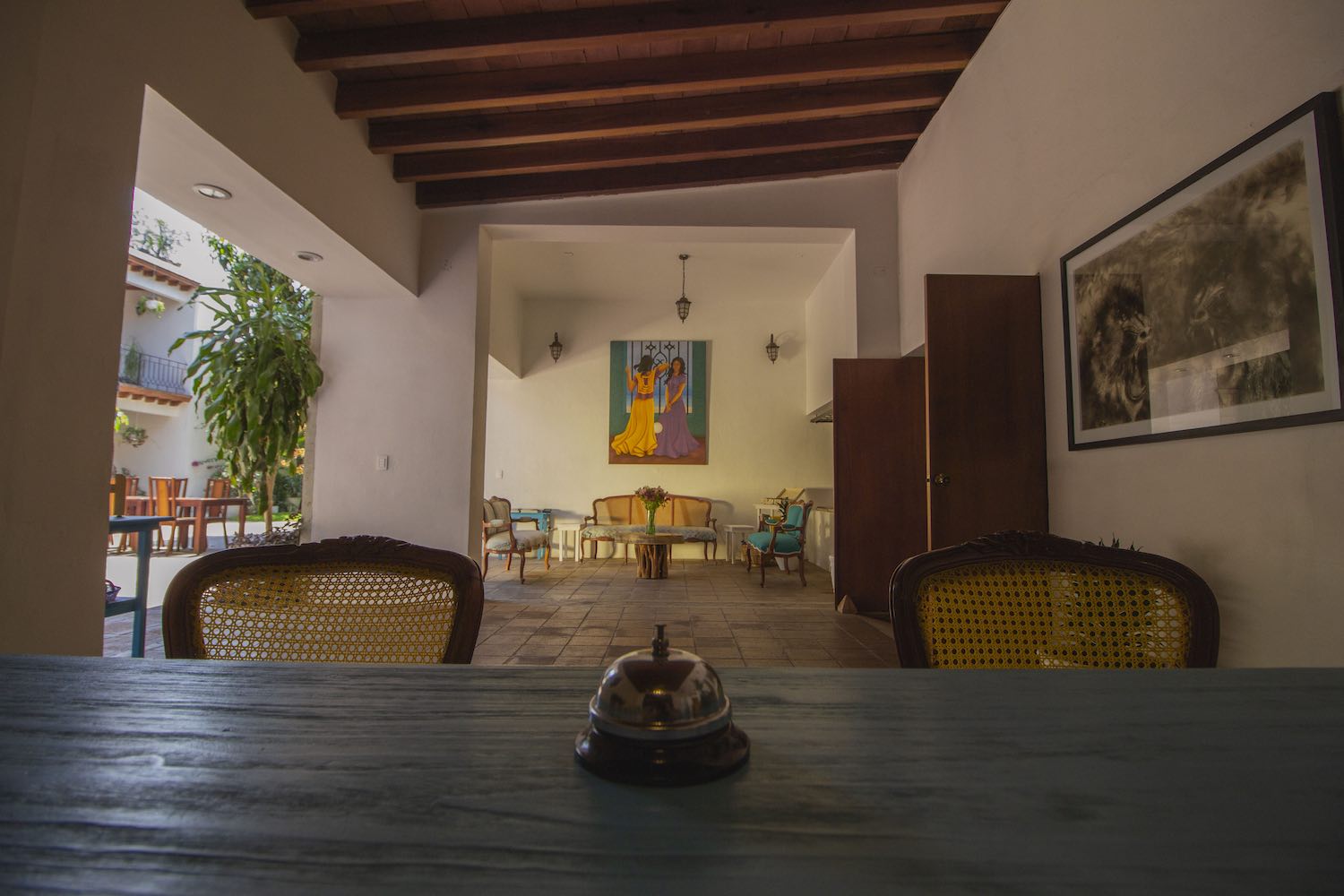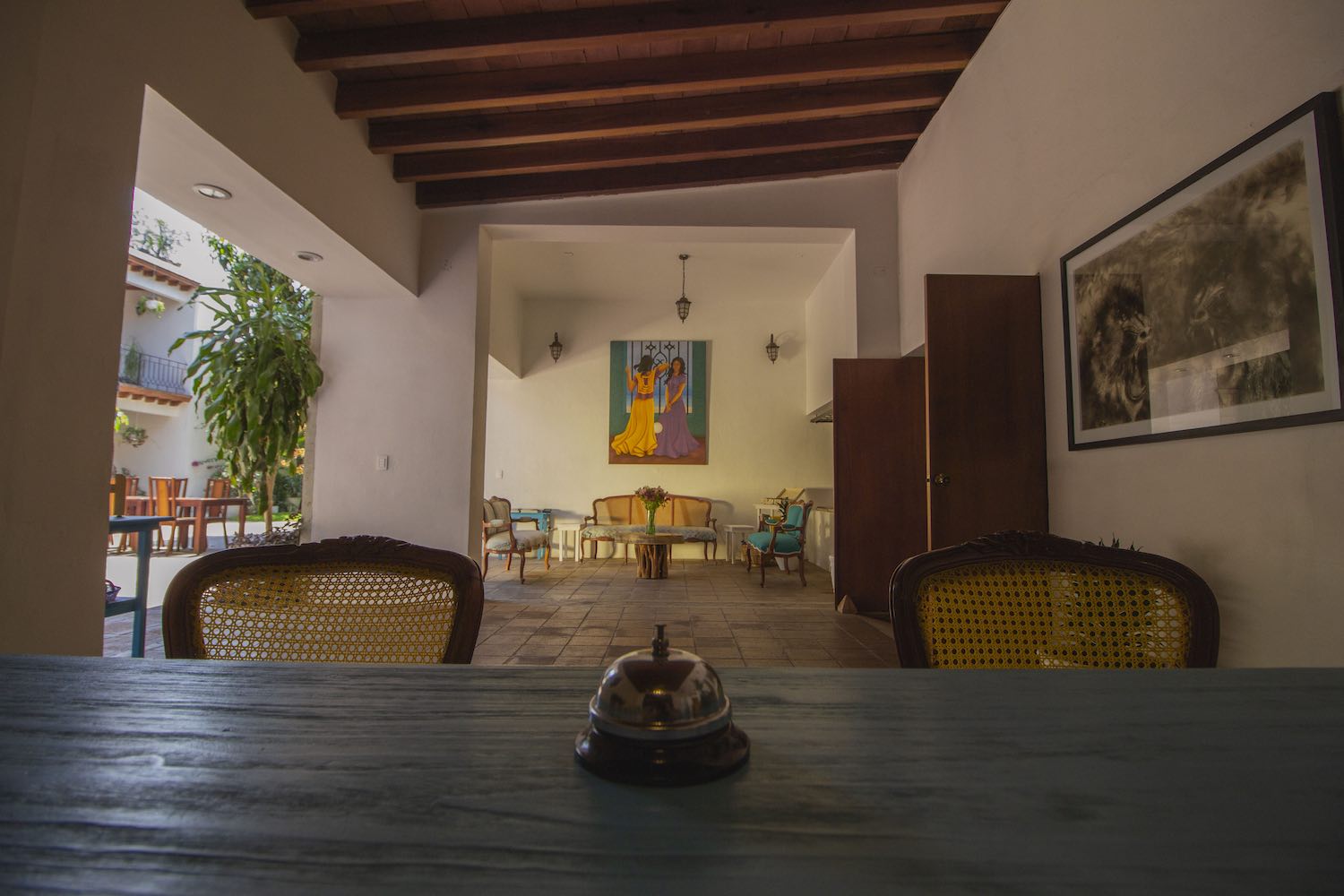 NaNa Vida Hotel Boutique is a place where artisanal hospitality is our commitment; where culture, art and flavors of Oaxaca live together, in a privileged location steps away from restaurants and bars, and only 600 meters away from Santo Domingo Convent, in the heart of the State of Oaxaca. Its name comes from the expression of joy used in the region of the Istmo de Tehuantepec, which means, "What a Blessing!", same feeling that lives in us when we have the privilege of being selected by our guests to host their stay.
Our
  rooms
Our neighborhood
or "Barrio"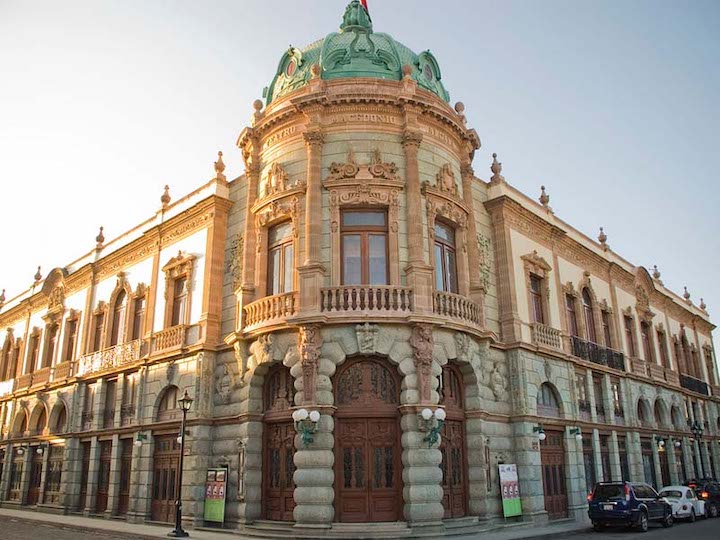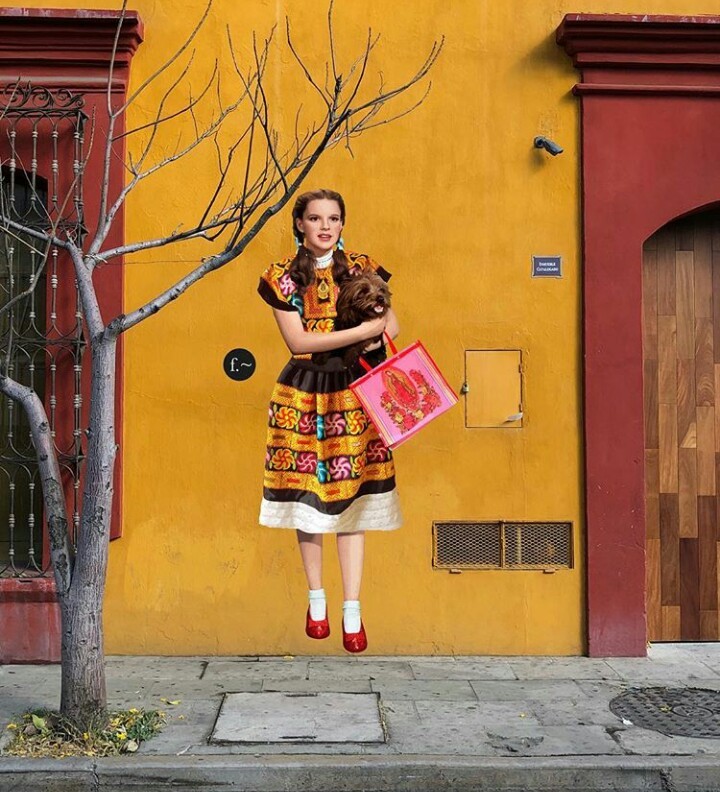 NaNa Vida Hotel Oaxaca is located in the heart of Oaxaca City, only 500 meters away from Santo Domingo Convent and steps away from famous restaurants and bars. If you are looking for cultural spots, the San Pablo Cultural Centre is located three blocks away, same as the Macedonio Alcalá Theater. Museums are also a constant in the City, and you can walk to most of them from the hotel. The textile Museum, Rufino Tamayo Museum or the Cultures Museum of Oaxaca are only a few examples of this. Enjoy the colors and environment of the City, within a 10 minutes' walk you can be in the famous Jalatlaco neighborhood, or a 20 minutes' walk to the Xochimilco neighborhood. Our "barrio" will delight all of your senses.
Their passion,
   our commitment.
Jomer Homerus
Muralist and graffiti artist, born in Juchitan de Zaragoza. Through monumental pieces, Jomer has dedicated his art to share about Zapotec culture through shapes and colors. @jomerhomerus
Irving Cano
Oaxacan graffiti artist selected with other 7 artists from the world to pain the biggest mural in the World (500 m. long x 10 m. wide) at Dubai, as part as a project in Arab Emirates to recover public spaces. He was born in Santa Maria Xadani, Oaxaca. Confesses he fell in love with painting after watching other graffiti artists in his home town. @irvingcanoart
Sabino Guisu
Born in Juchitán de Zaragoza, Oaxaca, studied and worked at the Instituto de Artes Gráficas de Oaxaca (IAGO). He was personally mentored by Francisco Toledo, with whom he collaborated and exhibited several times. He is well recognized for using smoke in his work. @sabinoguisu
Efedefroy
Urban artist who is well recognized for his creative murals with famous Mexican characters personified in the bodies of famous classical Hollywood movies. @efedefroy
Benito Cabrera Orozco.
Artist located at San Francisco Lachigoló, Oaxaca. He surprises us with this piece elaborated in black clay and interwoven agave. Benito has created wonderful pieces exhibited Nationally and Internationally. For example, at the White House in the United Stated.
Catalina Martínez
Artisan from Teotitlan del Valle, specialized in natural dyed and woven wool.
Let us
  pamper you.
Tours
Surprise yourself experiencing Oaxacan culture, traditions, gastronomy, art crafts, legends and historic sites hand by hand with certificated guides which will enable you to learn and enjoy the cultural and artisanal richness of Oaxaca in an unforgettable way.
---



Monte Albán
Monte Alban (Archeological Site)

San Antonio Arrazola (Alebrijes)

Culiapam de Guerrero (XVI Century Ex Convent)

San Bartolo Coyotepec (Black Clay)

$790 MXN or $40 USD





Mitla
Hierve el Agua (Petrified Waterfalls)

Mitla (Archeological Site)

Teotitlán del Valle (Wool Tapestry)

Mezcal Factory (Artisanal Mezcal)

$890 MXN or $50 USD





Ocotlán
San Martín Tilcajete (Alebrijes)

Santo Tomás Jalietza (Waist loom)

Artistic Cutlery (Swords and Knives)

Ocotlán de Morelos (Market, church and museum)

$790 MXN or $40 USD



All our tours include
Certified tourist guide (English and Spanish)
Travel insurance (during tour hours)
Van transportation (AC equipped)
Entrances to all archeological sites
Oaxacan food prepared by local experts



Let us
pamper you






Cuacuachi Cantina de Autor

Do not miss the opportunity to visit our Cantina. You can play domino or listen to trio music like our "abuelos" used to do. The mezcal we serve enhances the flavors and aromas of Oaxacan small towns, no pretentions.





Cooking classes

Are you a foodie? Do you decide where to travel based on their gastronomy? Oaxaca and this activity are for you! Along with a traditional cook, you will go to a local market to buy the supplies for the class. Once equipped with all the ingredients, you will be taken step by step by our expert in her own traditional kitchen to prepare magnificent regional dishes. At the end of the class, delight yourself with your creation and the flavors of Oaxaca.






Transportation

For an additional fee, we can arrange transportation service from and to the nearest airport. If you prefer, you can also request personalized services for private transportation to drive you wherever you wish to go. Driver and car rentals also available.





Massages

Relax after exploring the city, or simply let yourself be pampered by one of our professional massage experts in the comfort of your room with a personalized therapy. Hot stones, detox, aromatherapy, deep tissue which is your favorite?






Yoga

Need to relax or just continue with your training? Put your body and mind to work with this yoga sessions that will help you, through breathing and postures, connect with yourself while working strength and flexibility. Vinyasa, Hatha and Yoga Kids available. Classes are in an off-site studio, near the hotel area.






Business center

Independent space ideal for private meetings or working sessions. Best for a maximum of 8 people, with AC, flat screen and private bathroom.







Soap Bar

Private collection handmade exclusively for our guests, made 100% with natural and vegan ingredients. Pick your preferred scent and enjoy it in your shower. Coffee, yerba santa, Oaxacan chocolate, cinnamon, are some examples of our full set. Ask for the seasonal scent.




Queremos
  saber de ti



Todos los derechos reservados. © NaNa Vida Hotel Boutique 2023